Whether you come from the US, China or Israel, in the end it doesn't really matter which part of this small world you call home. One thing all of you surely have in common. The man of the house has recently popped a question and the pre-wedding madness has officially started. At this time, both of you are probably jungling with wedding ideas. Whether to invite 20 or 50 guests, to have two or three layer wedding cake? And what about wedding venues? Forget about it! To break out of the wedding stereotype, you should get married in Prague! Not to leave this statement bald here is the list of 5 reasons, why you should absolutely do so.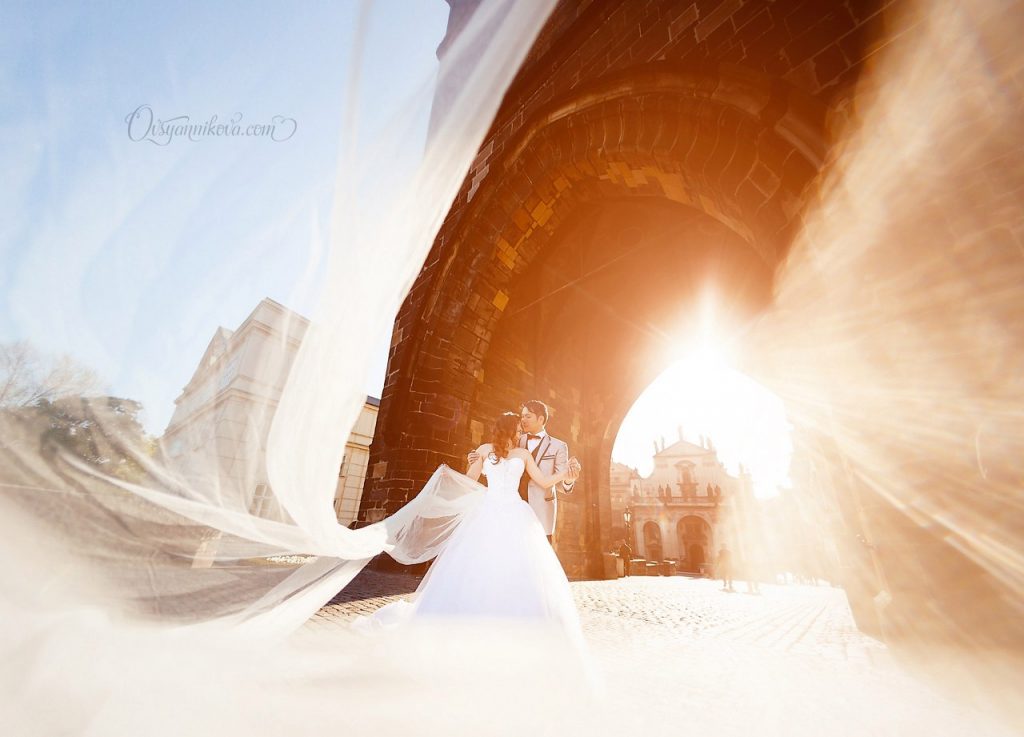 Wedding in Prague, in the center of Europe
Czech Republic is known to be the heart of Europe, and Prague is its very center. Conveniently located in the middle of everything, Prague gives you easy access to all European countries, including Germany, France, Spain and Italy. One thing is for sure, Czech public transport is the best in Europe. As a result, travelling from Prague to Vienna, Budapest or Berlin will turn out to be a serious pleasure, whether you choose bus or train. Not only you'll be delighted with how smoothly transport runs, your journey will also be significantly cheap. On the bright side, flights to Prague from the US or China (Hong Kong) are also very affordable.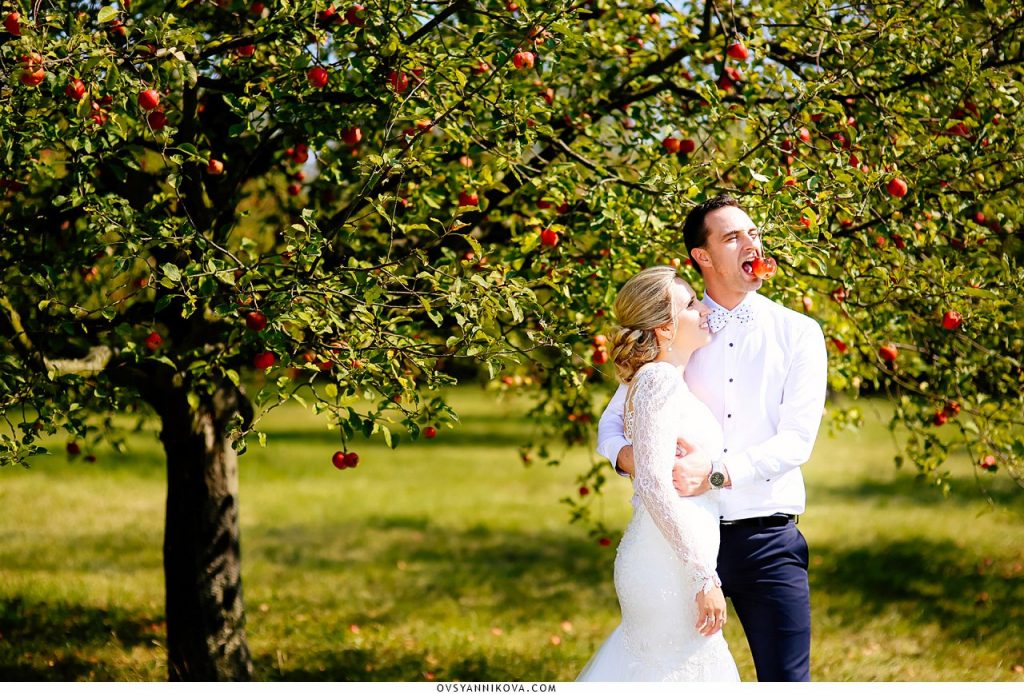 Beautiful in every season
Prague inhabitants are lucky to enjoy all four seasons of the year. Prague in Autumn with red and orange crowns of the trees incorporated into medieval scenery gives you the view to die for. Spring brings cherry blossom and incredible smells of blooming fruit trees into the city. Winter is remarkable thanks to Christmas atmosphere. The aroma of hot wine and cinnamon pastries will follow you on a wedding day. And summer is a blessing, when the whole city gathers at the river banks to spend warm summer evenings together. Any season you pick, Prague will give you the most welcoming embrace. Just remember, Czech winter can be pretty cruel, don't rely on just your wedding outfits to keep you warm.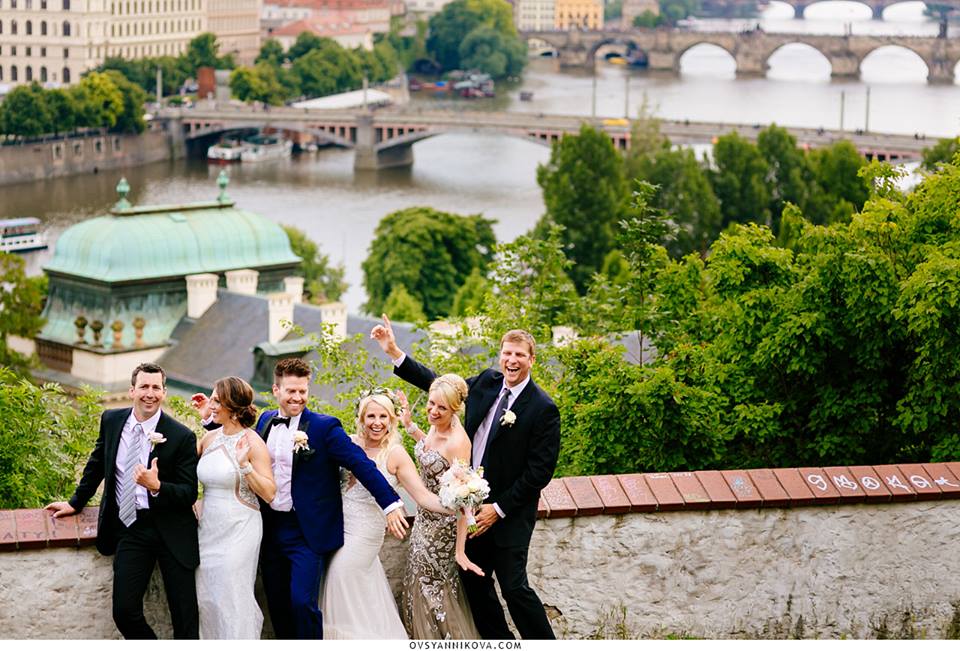 Best background for wedding vids and pics
Special day deserves a special location. Fairytale-like architecture of Prague Old Town and Mala Strana districts will serve as the most cinematic background for your wedding in Prague. No surprise, wedding videography and photography are both booming in Prague. Wedding videographers just can't get enough of the stunning views this city has to offer. All the best wedding videographers from around the world come to Prague to film their wedding movie masterpieces. You might as well consider booking a local videographer for your wedding. In this case, otash-uz videography will be your best choice.
Intimate wedding ceremony
Some couples get married in Prague in order to escape the wedding craziness which awaits back home. Dozens, maybe hundreds of guests you have to invite just to be polite. Five course menus and all the wedding hustle you'd prefer to leave behind. Your wedding in Prague is guaranteed to be very private and intimate. With just you two and a close circle of your nearest and dearest. Including your wedding planner, wedding videographer and photographer for the day.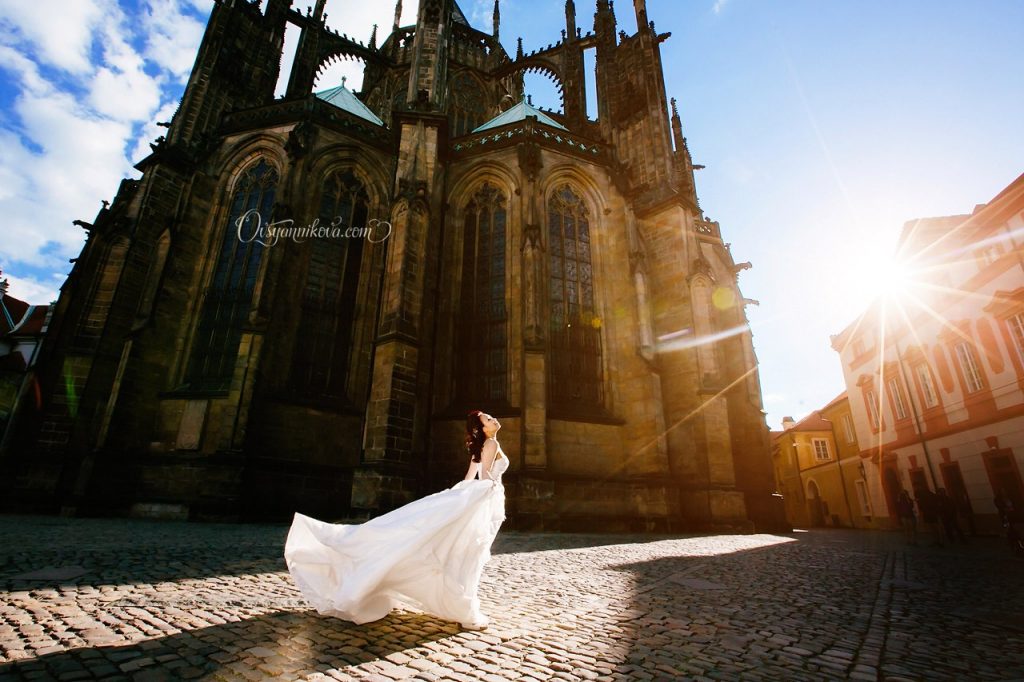 Follow the steps of Oscar winning movies
Prague is not only a perfect location every wedding videographer. Movie directors have long ago figured out this city looks amazing on a big screen. No special effects needed. Ever since, dozens of movies have been filmed in Prague. Including the Oscar winning Amadeus by Milos Forman and the James Bond series movie Casino Royale. Prague was also a shooting site for Popular Chinese romantic drama Somewhere Only We Know.