otash-uz videography
Wedding videographer
in Prague
We create storytelling cinematic wedding videos with full of emotions
About us
Welcome to otash-uz videography.
My name is Otabek and I'm a wedding videographer in Prague. Everything started 10 years ago, when I shot my first wedding in Prague. I loved that couple's emotions. They were so real I just needed to catch all the moments.
More about us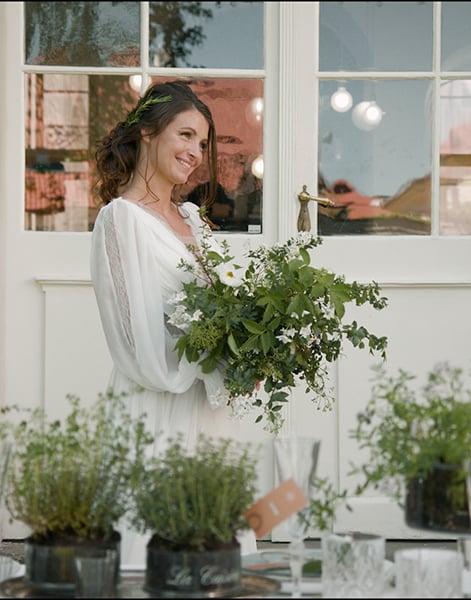 01
Years of Experience
During the past 10 years, except weddings I shot many projects like commercials, music videos and even a short film where I was the main cinematographer selected to the shortlist for the Oscars (how cool is that, huh? :)).
02
Beautiful moments
Even after these projects and working with many actors, I realised that couples in their wedding shots show so much real love and respect for each other. They don't fake it like actors, and I love catching these beautiful moments.
03
Wedding videography in Prague
So, if you need a cinematic wedding video in Prague full of real emotions, then you found the right wedding videographers.
We are storytellers
We love telling stories and we do it professionally. Our main videographer Otabek graduated New York Film Academy in NYC. His different videos gained over 50 million views on social media.
Award winning videographers
We create cinematic wedding videos in Prague full of real emotions. Our wedding videos were selected as the best wedding video in Europe by the EEVA. We gained 5 stars on Google and Facebook Reviews.
Commercial and Promo videos
We shoot not only weddings, but also commercials, events, music videos and movies. We have worked with many big brands like Microsoft, Nestle, Prague City Hall. The short film where Otabek was cinematographer was selected to the shortlist for the OSCARS.

Jill W
Bride

Michelle
Bride

Leslie
Bride

Sh. Roelofsen
Bride
If you're thinking about hiring a videographer, we recommend otash-uz videography! They are personable and produce high quality videos. It was a challenge, planning our destination wedding in 6 short months by ourselves. Otabek willingly worked with what we had. He and his colleague are friendly, professional and easy to work with. They will listen to your wants and take your requests. He will guide you into creating stunning scenes and capture special moments. We love our beautiful videos, being able to relive the ceremony and vows is just incredible. Thank you, otash-uz videography for your wonderful work!
I could gush all day about our videographers, I knew they were the best wedding videographers in Prague and I actually moved the date of my wedding to have them they are that good. What we have is like a music video or a commercial it's that professional and beautiful. I bought my own photographers from England and they both worked so well together. Thank you for my video it's so special, we just LOVE it!!!
I would definitely recommend Otash-Uz Videography - it would be one of the best decisions you'll make for your special day. They are easy to work and communicate with, very friendly and professional, they accommodate our wishes, they are discreet (non-intrusive) and efficient (no need to do a lot of takes), and most importantly, they deliver amazing results. They exceeded expectations. The're everything you'd wish for in videographers and more. They have passion in what they do and they make you feel comfortable all throughout the day. They travelled all the way to Switzerland to film ... Read More
HIGHLY RECOMMENDED! Where to start.. With our wedding being a destination wedding in Czech Republic, we were looking for a professional, who has an eye for quality and captures you into the video. The results were beyond expected. It was very fun and easy to work with him and his colleague, we felt very comfortable- which is of essence! We could not have expected more from Otash! The video gets amazing compliments from friends and family, even more from those who weren't there, since they managed to capture the beautiful scenery of the event. The moments he captured, the quality, the extra effort he put in and simply working with him was amazing. Highly suggested!!!
More testimonals on Google and Facebook Reviews.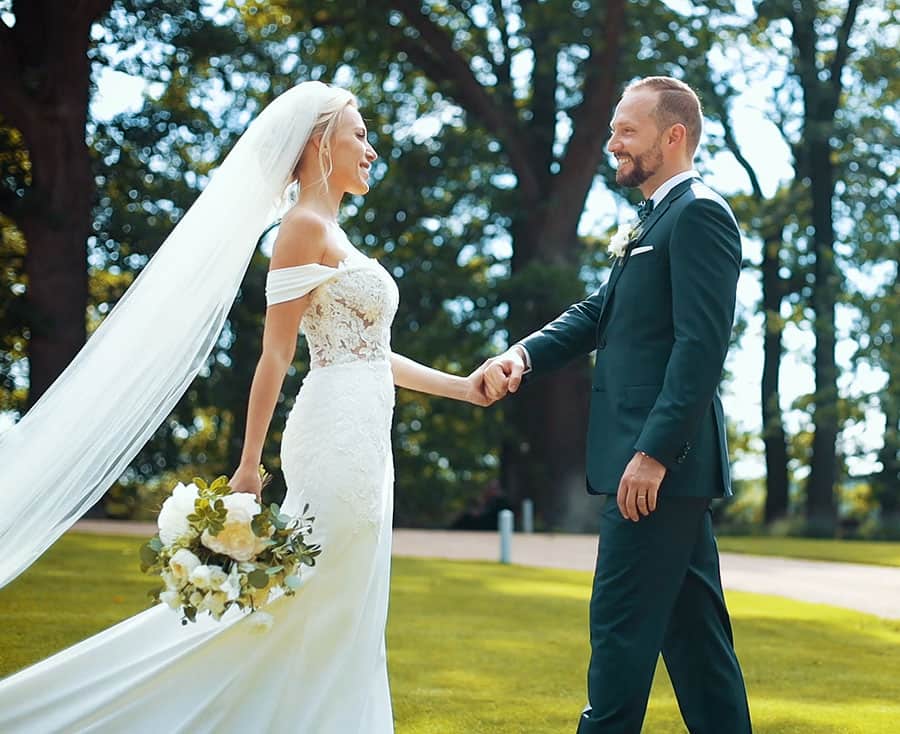 This is the option if you want to get as much as possible of the whole day shooting. All you have to do is enjoy yourselves for the whole wedding day, and we will everything else for you – so you will have your memorable day captured. The shooting goes on for the whole day. Also included the whole video content (we'll upload all RAW footage to google drive. Normal price is €160). The price is for the locations up to 50 km from Prague.
Wedding highlights video - 4 min
Wedding film - up to 40 minutes
Beautiful edited cinematic film
2 videographers and 3 cameras + drone
Contact us
Would you like a custom offer for your wedding? Maybe you have a question regarding wedding videography in Prague? Then contact us. We are very responsive and reply to you within hours.