Couples from different countries choose a unique location for their wedding, which will make photos and wedding video look stunning. That is why Israeli wedding in Prague  is so popular. The reason is that not all citizens of this state can get married on its territory. Others just dream of a wedding video  in a picturesque setting.
Wedding in a castle is a fantastic solution. In order to cut costs you can choose a budget option with minimum number of guests or celebrate just as a couple.
It is a common opinion that Israeli wedding in Prague is the synonym of a "budget wedding". However it is a big mistake. Recently they are organized in a very ceremonial manner with lots of relatives and friends. Newlyweds want to make this day unforgettable and try to organize the event at a high level. One needs a good wedding videographer to film and save best moments.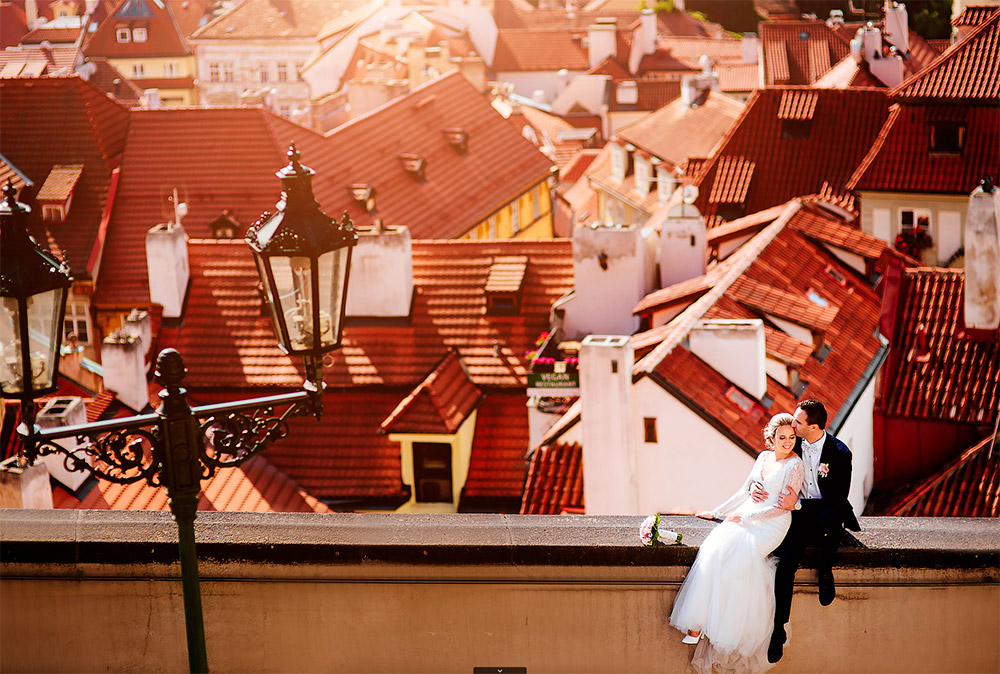 Professional services
Before the marriage registration in Prague takes place a lot of decisions need to be made. First of all, you need to see whether you require services of an agency. Not everyone can arrange all the stages of the event independently especially if it will be at a large scale.
Wedding abroad is a unique event so friends or passers by are not the best people to record all the memorable moments. Wedding videographer in Prague will make lovely wedding videos which you will be happy to share with all your friends.
This city is so beautiful that the event is really worth all the resources you invest into it. Luxurious ballrooms, lavish banquets in magnificent medieval halls, festive wedding music – these are the  things to factor into the event, to name but a few.  
Which is the best location for the event?
You can find ancient architectural memorials all over the city. Many of them are used to host a wedding in Prague. Unforgettable and romantic atmosphere, dancing couples in glamorous dresses, knight tournaments in honour of the bride  – all this can't leave anyone unimpressed.
Most popular venue for an Israeli wedding in the Czech Republic is Old Town City Hall. It is located right in the centre of the city. The newlyweds will undoubtedly find the ceremony an event to remember for many years to come and prewedding video and a beautiful wedding video made by Otabek Djuraev will be a lovely memory.
Rich traditions and culture of this country make it ideal for ceremonies. Besides Old Town City Hall among ancient architectural memorials one should mention fortified castle Karlşteyn, Sikhrov, Dobrich, Hluboka nad Vltavou, Liben and others. You should select the venue depending on how grand the Israeli wedding in Prague is going to be, how many guests will be invited and what setting is preferable for bride and groom.