OTASH-UZ VIDEOGRAPHY IN BERLIN, DRESDEN AND ZURICH
Wedding videographer in
Germany and Switzerland
We create storytelling cinematic wedding videos with full of emotions
About us
Welcome to otash-uz videography.
My name is Otabek and as a wedding videographer I shoot weddings in Berlin, Dresden, Geneva, Hamburg, Zurich, Lucerne and many other cities in Germany and Switzerland. I graduated from the New York Film Academy in NYC in 2013, and since then I've captured many of the happiest moments of couples on their wedding day and created cinematic wedding videos for them.
More about us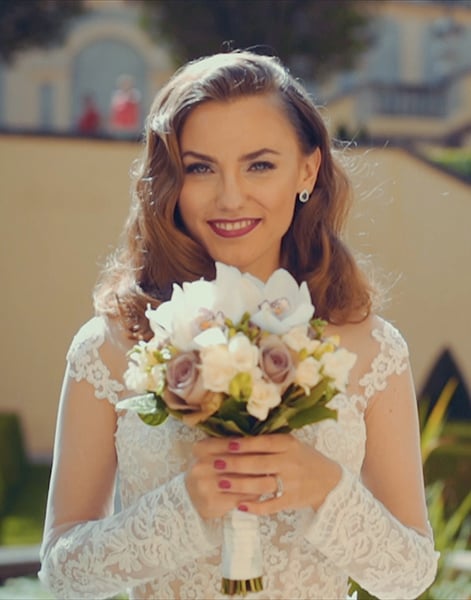 01
Emotions
I love capturing emotions. I think emotions make the video enjoyable to watch and also help to recall those moments when you rewatch the wedding video after many years.
02
Cinematic wedding videos
I don't shoot only weddings, though. My experience in participating in filming many movies and commercials over the past 10 years helped me to learn how to create cinematic videos. It's not just another usual wedding video; it's a cinematic storytelling film.
03
Wedding videographer in Germany and Switzerland
Even though we covered many weddings in Germany and the Czech Republic, we also shot weddings all around Europe including Switzerland, France, Italy, Austria. So, if you need a wedding videographer in Germany or any other country in Europe, just contact us – we'll be more than happy to assist!
Award winning videographers
We are award winning wedding videographers; our works have won the Best Wedding Video among European videographers. Also, our video production HayotFilms is listed in "The Best 100 Video Productions in the World" by the American Beverley team. Naturally, this makes us very proud.
We tell stories – your story
Over the years, we have helped many of our couples tell their stories and capture their real emotions on their big day. When we sent them the final wedding video, they were so happy and said that their video looked like a Hollywood movie. Don't believe it? :) Check out our awesome client's review on Google and Facebook . We've got a longstanding history of doing things right for our clients.
Other projects
As we mentioned before, we don't shoot only weddings. We also shoot promotional videos, commercial videos and films. Our main videographer Otabek was the Director of Photography in a movie Tufelki, which got shortlisted for the Oscars. How cool is that? :)

Olympiada
Bride

Nicholas
Groom

Liza
Bride
We hired Otabek to make the video production for our wedding day and we could not be happier! He is definitely a great professional in his field and we would recommend him to other couples. Besides excellent filming skills, Otabek and his assistant were attentive and easy-going on the wedding day and listened to our preferences and wishes, very pleasant to work with. The outcome is a beautiful video which will remind us of our happy day for long years to come! Many thanks for your awesome work!
Absolutely beautiful end product. Otabek is clearly a master of his field and you can place your trust in his instructions during filming because it will all turn out wonderfully. Otabek is patient, practical and of course friendly, which are essential virtues in video shoots because you will need someone who can guide you well - and Otabek fulfills all of these. We cannot be happier with the end result of the video shoot. Kudos to you, Otabek!
My husband and I hired Otabek and his team to shoot our wedding in Switzerland, August 2019. What an incredible team of people! Respectful, professional, and pleasant to work with. The final videos turned out simply stunning, so much attention to detail! Thank you Otabek, for capturing the best moments of the greatest day of our lives! Liza and Kirill
More testimonals on Google and Facebook Reviews.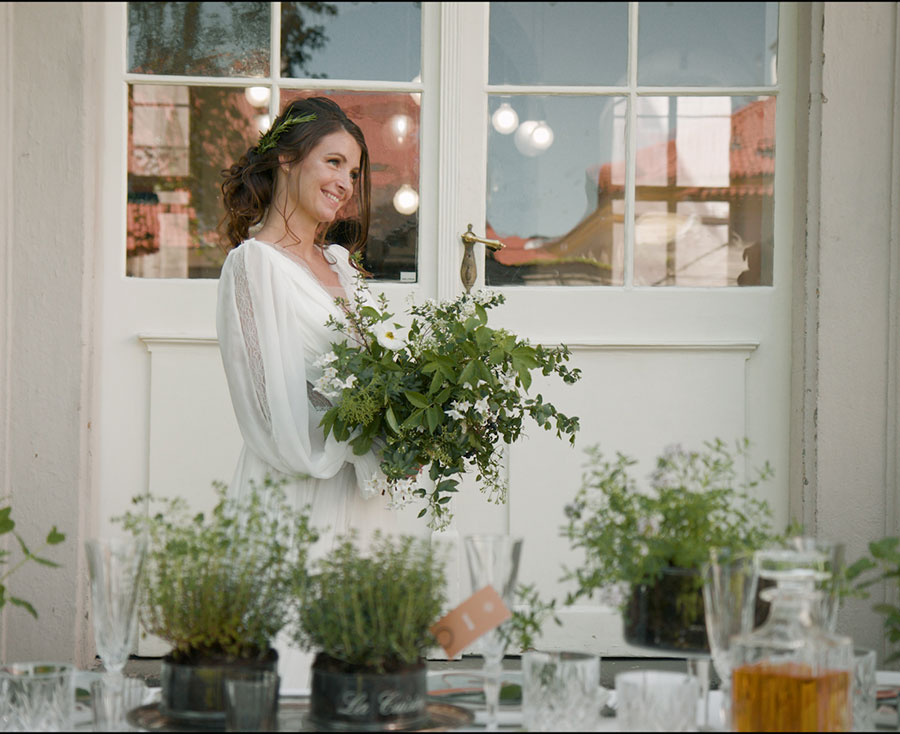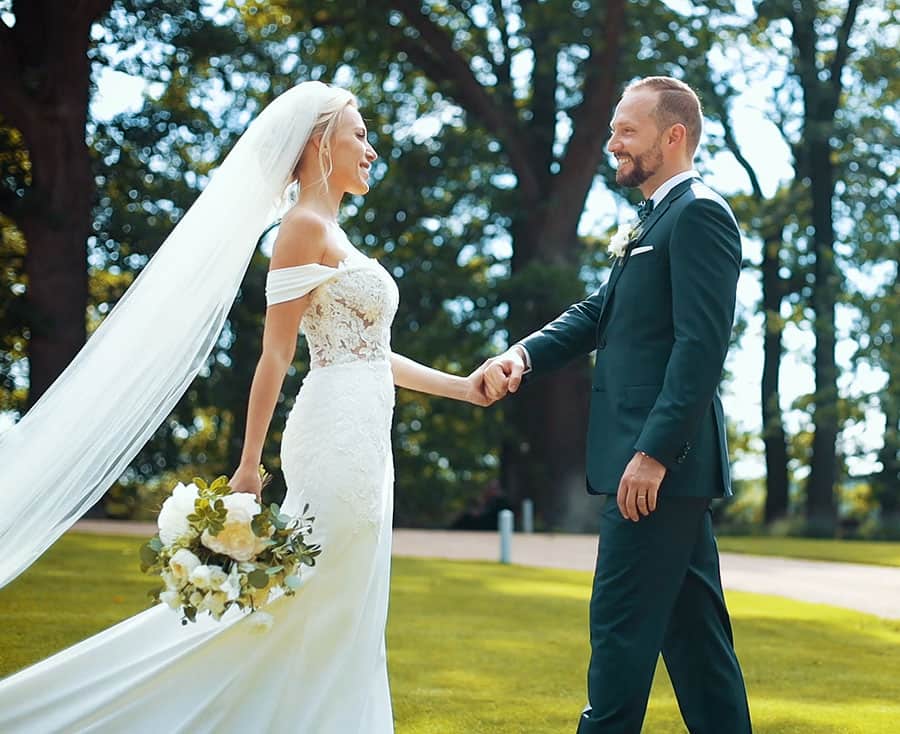 With this package, you don't have to worry about hours. We will cover everything, from the bride's morning until the cake cutting. Two professional wedding videographers with three cameras and (when possible) a drone will cover your beautiful wedding in Germany and create cinematic wedding highlights video with a long storytelling wedding film. The Whole Day Package Price includes shooting around Dresden, Berlin, Leipzig, Nuremberg, and Regensburg. If you are based in another city, please contact us & we will send you an individual price for you.
Wedding highlights video - 4 min
Wedding film - up to 40 minutes
2 videographers and 3 cameras + drone
Contact us
Would you like a custom offer for your wedding? Maybe you have a question regarding wedding videography in Germany or Switzerland? Then contact us. We are very responsive and reply to you within hours.